You are exhausted wearing all…the…hats. And you are tired of trying to find legal information you trust on Google or in Facebook Groups.
Your creative business is poised for big growth. And you've got this nagging feeling that the law is important, not just once you make it big, but to help you get there.
What if you had:
an action plan and roadmap of which legal tasks you do (and don't) need to tackle
a clear understanding of what you need to do to stay out of legal hot water
confidence and certainty on which legal tasks actually matter in your business
You don't need a one-size-fits-all solution.
You don't need an expensive program or another Facebook Group.
You don't need to wait until problems crop up or that big break lands in your lap.
You need to save time and money by protecting your creative business.
Add a legal expert to your team. Someone that will help you create a custom framework for the legal aspects of your creative biz.
Apply for a Legal Strategy Power Hour
Dealing with the left-brain legal aspects of running a business has never been any fun for this right-brain, creative gal. I had gone through countless attorneys over the past several years and I'd always dreaded my interactions with them. That is until I finally connected with Kiffanie thank goodness! Working with Kiffanie has been a treat and such a relief!

She's professional, personable, and super-smart but still very approachable and down-to-earth (which is a rare combo in her line of work). She translates all the legal mumbo jumbo into plain English and she is patient with all of my questions. My mind is at ease now, knowing I can count on Kiffanie for my legal matters.

Jennifer Lee, bestselling author of The Right-Brain Business Plan
Since 2011, I've been helping creative businesses just like yours. I've been watching their backs, collaborating with them, and helping them strategically build thriving, sustainable, creative businesses.
And I want to help you!
What will happen during your legal strategy power hour?
Meet together for approximately 60-minutes using Zoom
Discuss where you should focus your efforts to get the most bang for your legal buck
Discuss best practices to ensure you've got your legal "ducks in a row"
Opportunity for you to pick my brain and ask me questions
Discuss your legal strategy options
Discuss what legal tasks should be your high-priority and which can sit on the back-burner
What you'll get
An approximately 60-minute meeting tailored to you and your business
An email recapping the action plan we identified and next steps
Your investment: $425
Apply for a Legal Strategy Power Hour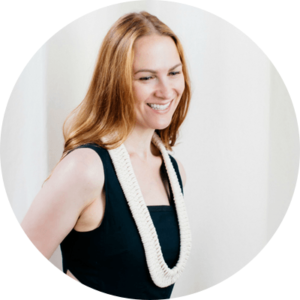 Kiffanie was so helpful. She immediately put my mind at ease and took care of everything. With just a few simple questions, she was able to draft the appropriate documents, and I had everything in order to move forward. Kiffanie made it all so easy!

Lisa Anderson Shaffer, Zelma Rose
Ready to grow your creative business?
Then it's time to add a legal brain to your creative business brain trust. And start thinking strategically about how the law can help you build a thriving, sustainable business.
You don't want to waste your time with fluff, and neither do I.
Which is why the only way to start the process of scheduling a legal strategy power hour is to fill out an application.
That way, I can make sure that you won't be wasting your time or money talking to me. And I can start brainstorming and preparing before we even meet.
That way, we'll spend our time together solving your problems and creating a strategy, not dealing with the basics.
Ready to get started?
Fill out the application below so I can:
get started on brainstorming your strategy
make sure that I've got the background to create a strategy and help you
send over information on how to schedule our session
After submitting your application, I'll be in touch with next steps in two business days.
"*" indicates required fields
Why work with me?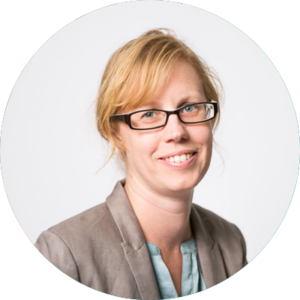 Hi! I'm Kiffanie, a lawyer, photographer, and fellow small business owner.
Since I was a little girl, I've loved to solve tricky problems. I'm the one that sits in the corner, absorbs everyone's thoughts, and the comes up with a solution that blends them all together. While some people would call my solutions intuitive, they are really based on listening to needs and creating a solution that meets them.
I'm also the kid that taught summer school to my siblings and whomever I could recruit from the neighborhood. So I've had years of practice at taking tough concepts and breaking them down into easy to understand chunks.
My firm focuses on serving creative business owners. I've got clients who are service providers, makers, artists, writers, and infopreneurs. My favorite projects involve some mix of copyright, trademark, contracts, and small business law. So I might be your gal if you are looking to file a trademark, review or write a contract, or need help setting up your business.
Note: Lawyers are regulated state by state. So if you aren't a California resident then a legal strategy power hour is not right for you. If that's the case, a good place to start your search for an attorney is your state's Volunteer Lawyers for the Arts organization.
If you have any questions or run into any problems please email me at kiffanie@stahlelaw.com.
While I'm sure it goes without saying, here's a couple of caveats:
Scheduling a legal strategy power hour doesn't automatically make me your lawyer. That's a decision we'll both have to make at the end (or after) our session.
The nice things said about me above isn't a promise, guarantee, warranty, or prediction about the outcome of your legal matter (this one the State Bar requires me to tell you).